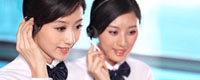 Name: Mavis
Mobile: +86-13450283758
E-mail: info@u-may.net
Skype: u-maysales
QQ: 1006358766



Product name : Benz 2015Y A/B/GLA /CLA rear view camera retrofit

Item : 215
Details:
Reversing camera retrofit for 2015 year Benz NTG5.0/5.1 A/B/GLA /CLA
if the car come with front and rear parking sensor,it will show PAS+PDC on screen,
but if your car don't with front+rear parking sensor,it will just show PAC,the PDC function can be switch off.
this system will fit in perfectly into your benz and will look and work as if it were fitted from factory.
The most important part of this kit is that it has is the Highline system that allows the "Moving Gudelines"