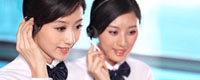 Name: Mavis
Mobile: +86-13450283758
E-mail: info@u-may.net
Skype: u-maysales
QQ: 1006358766



Product name : Android capacitive screen for 2015Y Mercedes C/GLC W205/X253

Item : f99c
Details:
Android 4.2.2 Quad Core For Mercedes C/GLC W205/X253

2015y car with 7" or 8"/ 8.4"command

Technical specifications:
1.
10.25 inch Capacitive touch screen,
resolutions
: 1280X480
2.

Quad-core Cortex-A9,

Frequency
1GHZ
3.Operating voltage: DC 12V,Operating voltage range: 10.8V-16V
4. Maximum operating current: 2A, quiescent current: <6mA
5.Android 4.2.2 version of the system
6.DDR capacity: 1GB,ROM: 16G memory
7. USB access all the way to support multimedia read capacity: 32G
Features:

1. GPS; WIFI; A2DP Bluetooth;
2.1080P HD video playback;
3. high-quality music player; 500CD / m2 1
4. to support driving recorder installation: you can access video recorder video,
can also be installed by driving recorder APP, WIFI connected through the HD
display driving recorder image and touch control driving recorder operation
5.support voice control; support for mobile hotspot to share WIFI connection.
6.support online pages, online free maps, online games, online music online HD movies,
7.1 road sound, video input, support driving recorder installation display; support remote
IR line control external equipment
8. CCD reversing image input and dynamic reverse trajectory line (track with radar display
radar color distance).
9.support reversing CCD image and the original car radar display with the screen
10.support 360 panoramic installation display, in any state press the central control on the
radar key to see the 360 ​​image.
11. the machine connected to the phone hot WIFI, the map supports real-time traffic broadcast
12. support ADAS installation display;
13.support original control:
A. support the original car image perfect display;
B. support through the car dealer shop ODB detection;
C.

support the side control and the original car button;
D. fully compatible with idrive operation;
E. support air conditioning information display;
F. support the installation of BMW with high navigation models, direct replacement of the original
car with high-definition display
G. support the original car with a navigation model, the MAP on the center console to view the map
without affecting each other
H. support the direct replacement of the original car display, the original car CD machine will not restart
Language:
English Chinese
Package:
1.10.25 inch HD Capacitive screen *1
2.Plug & play AV/CAN-BUS cable * 1
3.GPS Antenna *1
4.Ampifiler box *1
Note:
To make it easy for you, please contact us with information about your car before buying:year,make,model,screen size,if it has Burmester.