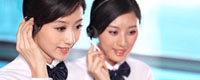 Name: Mavis
Mobile: +86-13450283758
E-mail: info@u-may.net
Skype: u-maysales
QQ: 1006358766



Upgrade the original screen to High Digital Screen.
Remains the original functions.
Touch operation
As the car pad,you only change this to your car screen, and keep your original host,then will have the function as the traditional Car dvd.The gps&Parking guiding is built-in, and DVD+TV+Rear-view camera can be added external.