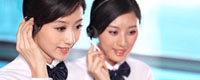 Name: Mavis
Mobile: +86-13450283758
E-mail: info@u-may.net
Skype: u-maysales
QQ: 1006358766



Product name : universal Apple car play& Android Auto USB Dongle

Item : p50
Details:
Carplay USB dongle for aftermarket Android DVD navigation system,This aftermarket Carplay dongle
allows you to use Phone, Messages, Siri, Maps, Audio, etc applications on the Android DVD integration
system. All operations can be done with
touch
screen or Siri.

P50 fits
car above android 4.2 system and supports above iphone5,it just fits for Iphone.

p50A fits
car above andorid 4.0 system and Wince system with MTK/PrimaII/Mstar78x/CSR head unit which can 3D navigation,video hardware decoding H.264 with USB2.0 port,supports above iphone5
and any version of android smartphones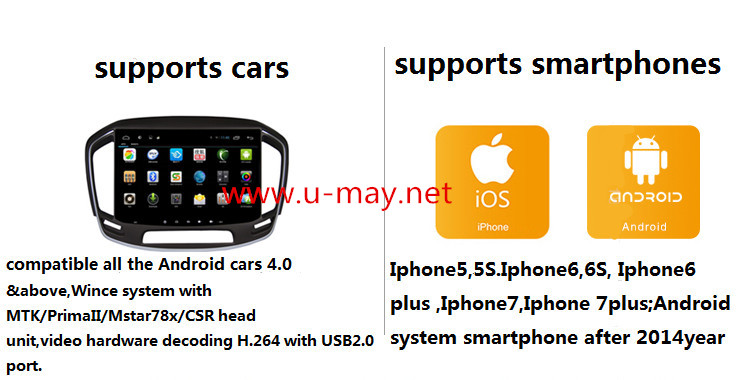 1. Slim USB Dongle to realize CarPlay functions, perfect for Android Car Screen!
The Dongle can be connected to your car Android, just by using one Type-A USB port.
The CarPlay function is able to providing original
microphone using Siri & screen touch back and display in 1080P picture. This enables drivers to use
iPhone's navigations/musics/radio/other APP while a long time driving trip.
2. Expand Android Car functions with CarPlay.
This Dongle transfers data over USB port, convenient for drivers.
3. Matches Your Phone
An APK is needed to use CarPlay in your car Android, since it will be provided after your purchasing.
Highlights:
· For Android car DVD has 1080P original display;
· Plug and play ;
·Support voice control for the safe of driving.
·Useful for touch screen & original wheel control
·Support car display and phone mutual control.