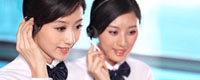 Name: Mavis
Mobile: +86-13450283758
E-mail: info@u-may.net
Skype: u-maysales
QQ: 1006358766



Product name : Audi Factory-Style Bluetooth for A4/A5/Q5

Item : 1241
Details:
Audi Factory-Style Bluetooth HandsFree Telephone Interface for 2009-2015Year A3/S3/A4/S4/A5/S5/Q5 Concert III,Symphony III
A3/S3 (8P), TT (8J), A4 (8K) A5 (8T) and Q5 (8R) models

The interface allows you to seamlessly integrate any Bluetooth enabled mobile phone for a total hands free solution. Your contacts will display on the original screen and it will allow you to scroll through, make and receive calls etc via the original head unit and steering wheel buttons. It works in exactly the same way to the original factory fitted solution. Using the CAN-Bus technology, the Bluetooth integration kit provides high speed data transfer to enable high quality hand's free communication via your original Audi system.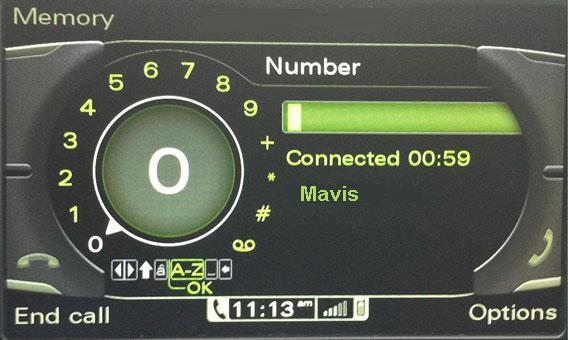 Advances:

1.no wiring cutting so there is no risk of voiding the warranty.
2.Simple plug and play installation,connects directly to the back of the head unit.
3.Uses the vehicle's speakers for sound output.
4.automatically connect with your phone every time you re-enter the vehicle.

5.All controlled by steering

wheel,

bluetooth hands-free.

6.
Invisible mounting
of the microphone by using the original location.
.

7. the user speak to the telephone by the car stereo or wireless earphone.
8.Automatically mutes radio/audio when calls are made or received.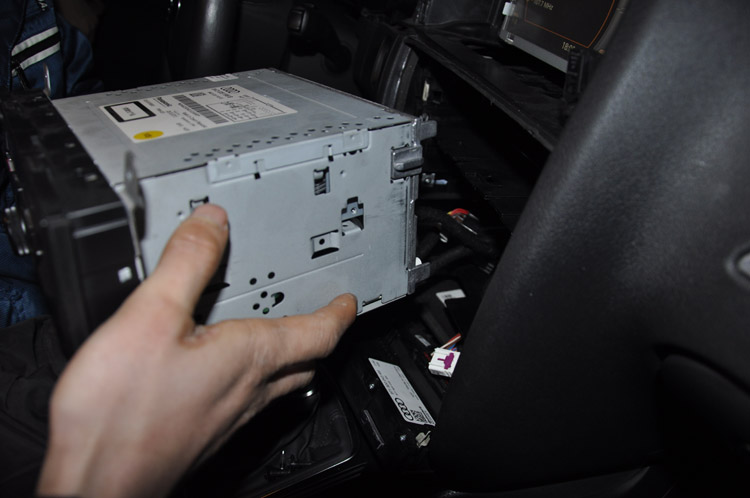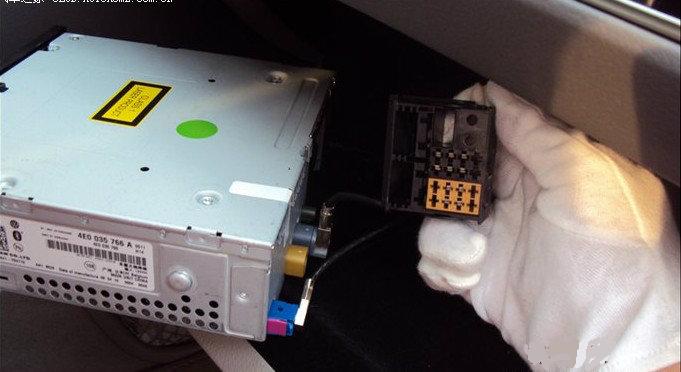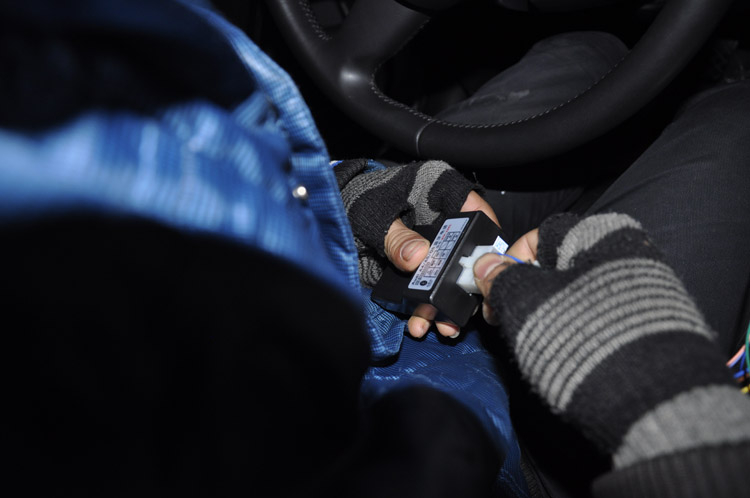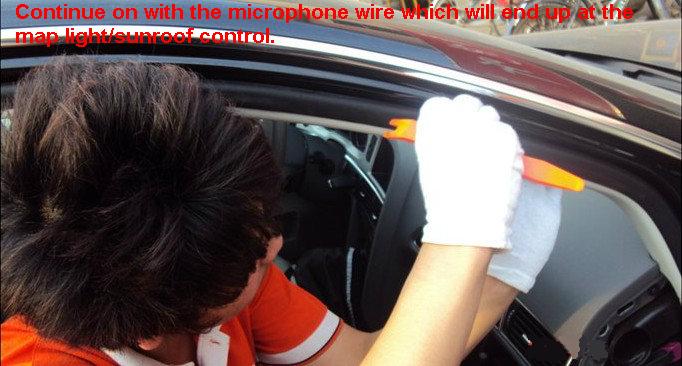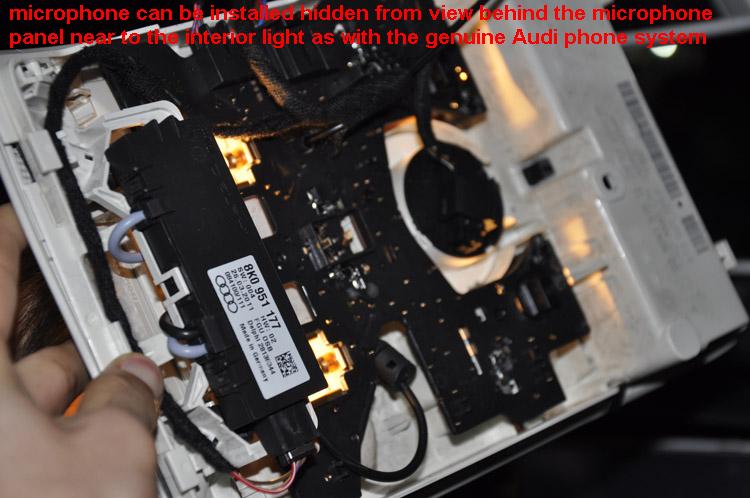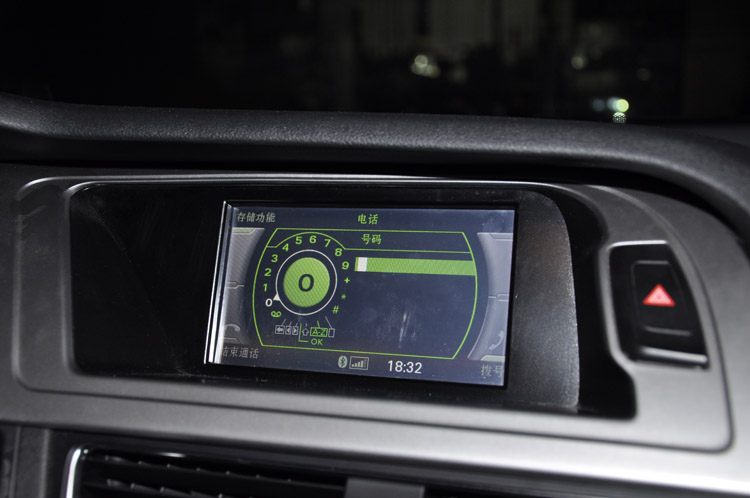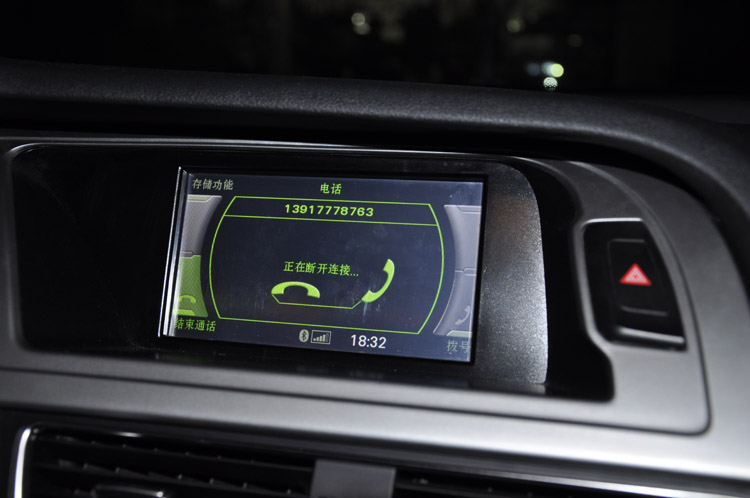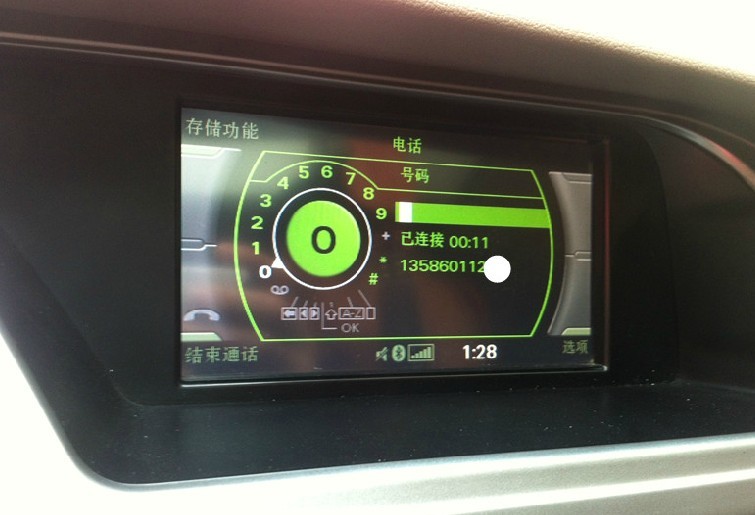 Pressing the
TEL
Button entry into Bluetooth system
Pressing the MODE-Button starts the menu in the FIS display. With the scroll wheel you can navigate through the menu topics and use the functions.

Some of the features listed above are mobile telephone dependant and may not work with your phone depending on model, firmware or software versions

Notes:

The Bluetooth telephone interface will need coding to vehicle in order to operate. This only takes a couple of minutes and can be carried out either by Audi, an Audi specialist or Auto-Electrician with the VCDS diagnostic software.